This
Simple SEO Tweak

Ranked 3 out of 5 Keywords on Page 1 within weeks,
It Increased Organic Rankings, Sent New Customers & Helped Make More Sales...
This is Why We Perform SEO…
To RANK in Google!
But what if I told you over 70% of your SEO efforts might be going to waste
Watch the video below to learn more
He Ranked 3 out of 5 Keywords on Page 1 Using This Tweak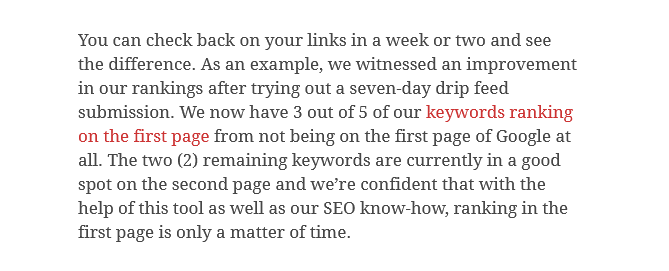 Please Note: The screenshot is from a Case Study ran & published on Stan's site SEO hacker
The Most Influential Ranking Factor is Useless without THIS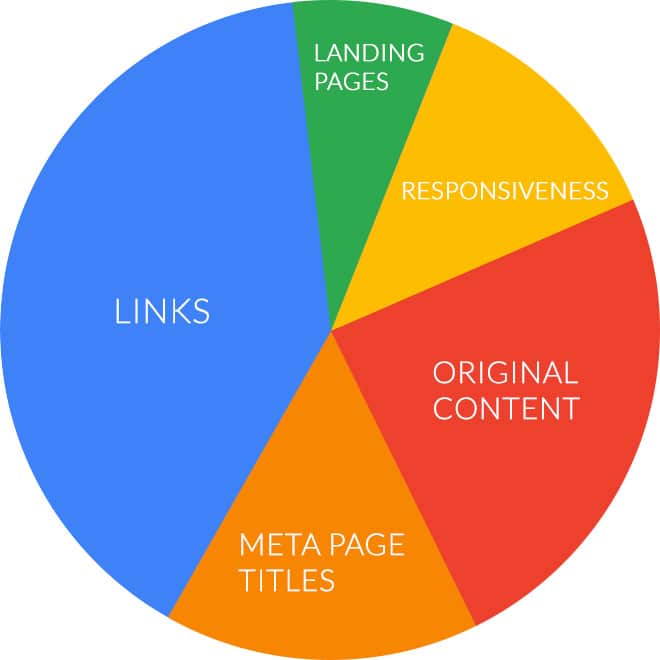 When it comes to Ranking inside of Google then Backlinks are still one of the most Influential Ranking Factors…
But if Google doesn't find your links then they won't get counted. This means you lose out on the Link Juice and Authority the Backlink was created to provide.
Simply put, a backlink that is not Indexed is a waste and provides zero value This is why you need a
Backlink Indexer
RANK Your Site, Make it Rise & Go Places
Authority Indexer makes sure ALL your Backlinks get the best chance to be found by Google AND indexed.
This makes sure the backlinks you create actually help your sites RANK.
A backlink that is not indexed by Google is like a boat on dry land… it won't do anything.
Indexing your backlinks is like putting that boat on water, it will rise and it will go places.
Making sure your links are indexed by Google is crucial to RANK your Site
The Authority Indexer Uses multiple techniques to give your links the best chance of getting indexed while putting you in Full control.
Give Google what it Loves to RANK you Higher
The Authority Indexer combines the power of content that Google loves to Index, with the power of Authority cloud entities, Social Platforms, Custom domains, URL shortners and Google search consoles indexing API in a very unique and automated way to get you RESULTS.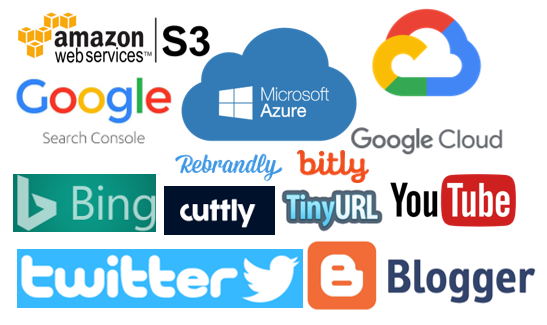 10x the Power of your Backlinks using
Authority Indexing Networks that You Control
See What Other Marketers Are Saying...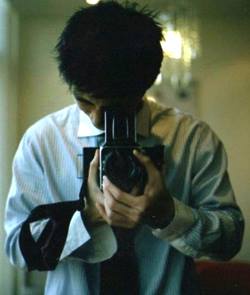 This tool is like a god send
I had some stubborn cloud stack links which are hard to index. Threw them at Authority Indexer, boom, they are indexed within days! You might need to spend some time on the initial setup, like getting all the api keys etc, but once you passed that the tool is easy to use, and everything is just automated. You can't go wrong with this one, especially if you are a seo.

My keywords jumped from page two to page one
I purchased Authority Indexer on the 28th June and after spending a couple of hours setting it all up I posted my first articles. As of today the 12th July I have seen a number of keywords jump from page two to page one. The power of the authority sites this software posts to is great for rankings and this software makes it so easy. I am looking forward to the upgrades that will be coming soon.
The Authority Indexer will Automatically: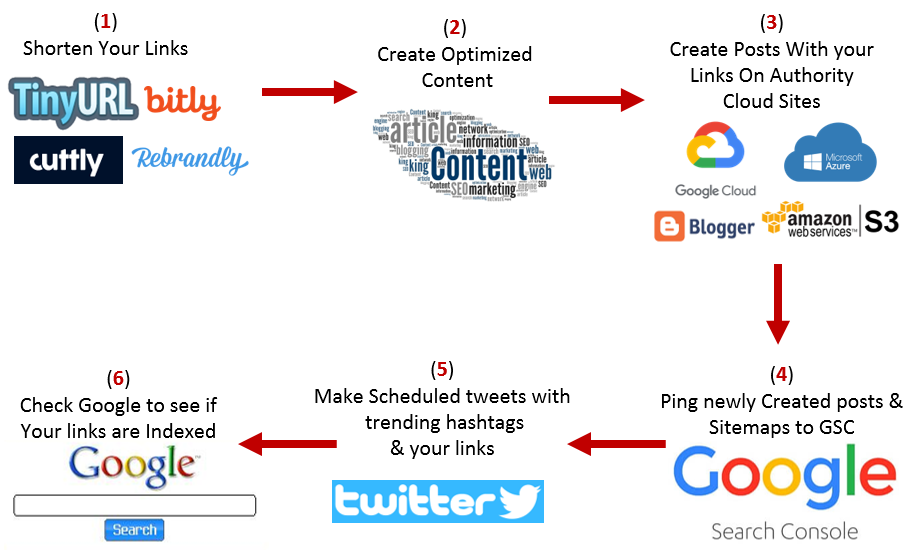 It Makes Sure All your Links Get Crawled & You get
Maximum Indexing RESULTS

It does this by...
Create Content that Google loves
This makes sure Google will Crawl & Index your Links
Create shortened links
For Link variations & Authority
Add URLS to Content
Add URLS that need indexing to the created content
Create Cloud Sites
Create optimized posts using the content on Google Cloud, Amazon S3, Microsoft Azure And ANY Custom domains added.
Schedule Post Tweets with Your Links
Create and post tweets for your URLs, Cloud platforms, custom domains & shortened links
Create Posts on Blogger
Create a blogger post with optimized content that contains your urls
Ping Google
Ping Google search console using the indexer API
Create & Submit Feeds
Create & Ping RSS feeds, XML and HTML sitemaps for each cloud platform.
And Much More
Authority Indexer Performs all these actions to give you exactly
what you need to get your Links Indexed... FAST!
Here are five easy ways to start benefiting from Authority Indexer immediately:
Improve Organic Ranking
Let Google Quickly Identify Your Links and Rank Your Site Higher!
Boost Domain Authority
Quality Indexed Links Pass Authority that will Boost Domain & Page Authority!
Generate Referral Traffic
Get Referral Traffic generated from well-indexed backlinks! This means even more traffic and... sales!
Build Authority Branding
Indexed Backlinks Advertise your Brand helping you Shape an Authority Branding for Your Business!
Get Rewarded for ALL your Efforts
Building Backlinks is one of the most Difficult tasks, Get them Indexed & make your efforts get Rewarded!

Authority Indexer Gets Your Links Indexed & Sends Them Authority
So You Can RANK Higher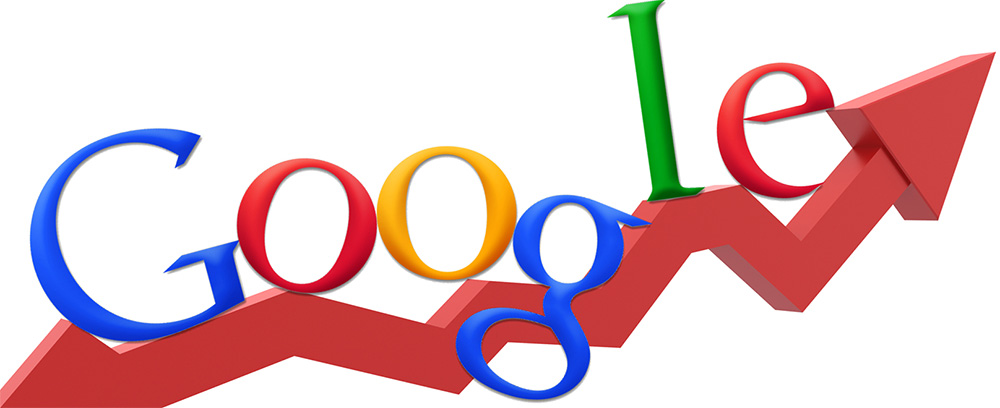 Cloud Sites come with their own Authority which The Software builds upon.
By Adding Your Links to these Platforms you will be able to send even more Authority to Your Links, making them even more Powerful and Valuable. This will help you RANK even higher in the SERPS
Authority Indexing Networks makes your Backlinks 10X More Powerful & Helps you Rank Higher in Google
Crowd Indexer: - The Ultimate Indexing Beast
One of the easiest ways to get a link indexed is by submitting your link to Google search console (GSC) via the indexing API.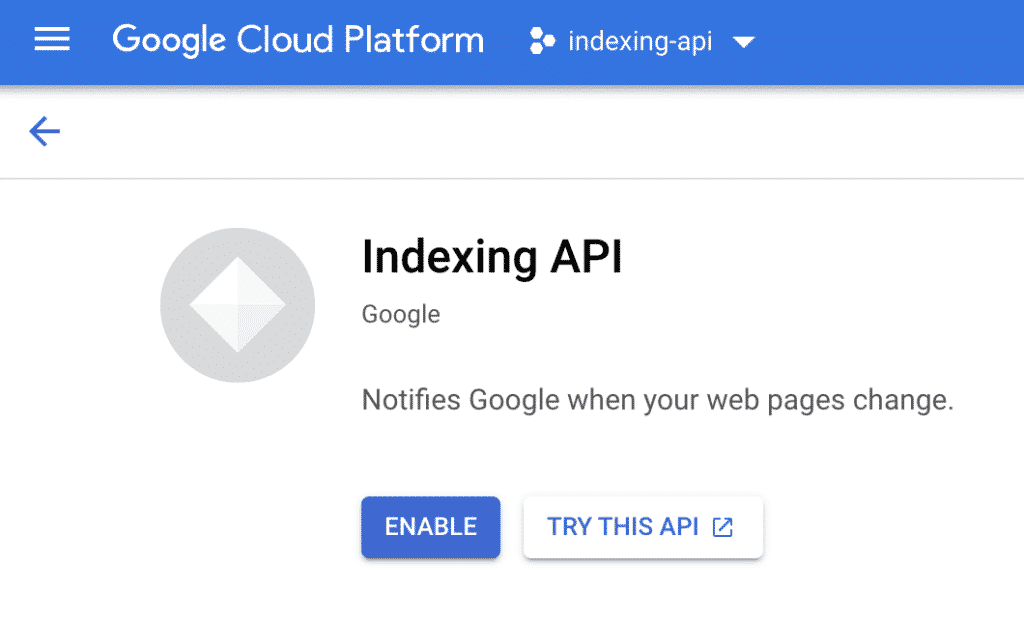 But with GSC your only able to submit links for sites that you own and have verified. This means any link that comes from sites you don't own (the majority of them) CAN'T be indexed via Google search console.
Submit & Index ANY URL using Google Search Console (GSC)
Submit & Index ANY URL to GSC

Undetected
Check Links are Indexed by Google & Track Results with Ease
Knowing if your links are indexed is a key part of SEO. It allows you to know if the links you created have been found by Google and if you are being credited for them.
The Authority Indexer allows you to paste your links to check if they are indexed in Google. It will check each link and let you know if its indexed or not along with a cache date of the index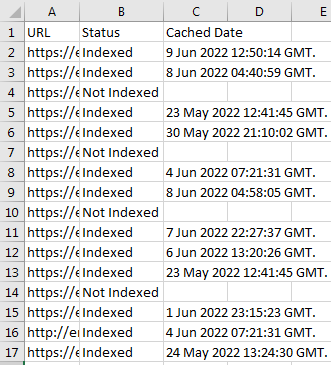 ANY URL that is not Indexed has little to no value and is being wasted
Simply use the Authority Indexer to index and boost those URLs so that you get credited and rewarded for all your hard work.
Just Check Out these Powerful Features
Use the Google Search Console API to Submit ANY URL for Indexing
Build Authority cloud sites on 3 Major platforms that Google loves
Automatically Create Optimized Content for ANY keyword that gets posted with your links
Tweet out your links using trending hashtags through out the day on a schedule
Create optimized blogger posts with your links or links to your cloud sites
Automatically shorten your links with multiple 301 URL shortners
Have other members Submit your links to their own GSC using the Crowd Indexer
Check and Track your backlinks index status to know if your links are indexed or not
Submit urls to the Index Now initiative by Microsoft Bing for indexing
Create Multiple Cloud Sites by working with groups (Perfect for stacking)
Work with proxies for hiding your location or identity
Conservatively speaking, you could easily spend $500 or more to get all the functionality and capabilities that you get with the Authority Indexer.
So How Much will it Cost to Tap into the Power of Authority Indexer?
For a Very Limited time, You can fully utilize the Authority Indexer for just a Tiny Fraction of that Cost
Take advantage of our limited time launch pricing and get
Authority Indexer for an insanely low price!
Note: This pricing is only available to a limited number of users! Once we fill our quotas,
we will be increasing the price significantly!
Just choose the option below that
best fits your needs
URL Pinger & Shortner Only
Ping URLs
(max 10 URLs at a time)
Shorten URLs
(Max 2 URL Platforms)
Fixed Term 12 Months License
$77
Access to All Features
Ping URLs
(Over 100 URLs at a time)
Shorten URLs
(Over 4 URL Platforms)
Create Multiple groups & Sites
(Microsoft Azure, Google Cloud, Amazon s3)
Auto Content Generation
Blogger + Twitter support
Check backlink index status in google
Access to Crowd Indexer
Fixed term 12 Months License
$97
Please note: This is a fixed Term 12 month License
We don't want this to be another tool you forget about and get rebilled for in a year's time.
We're super confident you'll use & love it, so in a year's time, we'll grandfather you in at exactly the same price.
Our Zero Risk Guarantee
Full 30 day 100% Money Back Guarantee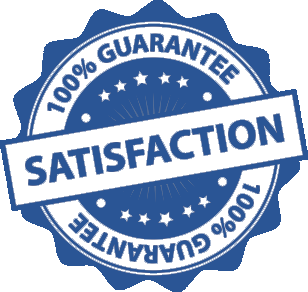 Gain INSTANT ACCESS to Authority Indexer RIGHT NOW, completely 100% RISK FREE FOR THE NEXT 30 DAYS!

I know you are going to LOVE this software but on the off chance that it just isn't what you thought or you receive ZERO value from it (highly unlikely)... I'll refund 100% of your purchase today, no questions asked, no hassle and no hard feelings.

So fearlessly click that BUY NOW button right now and let's get you started

Below is a Screenshot from the Authority Indexer Facebook group
A user shares their Amazing Results using Authority Indexer.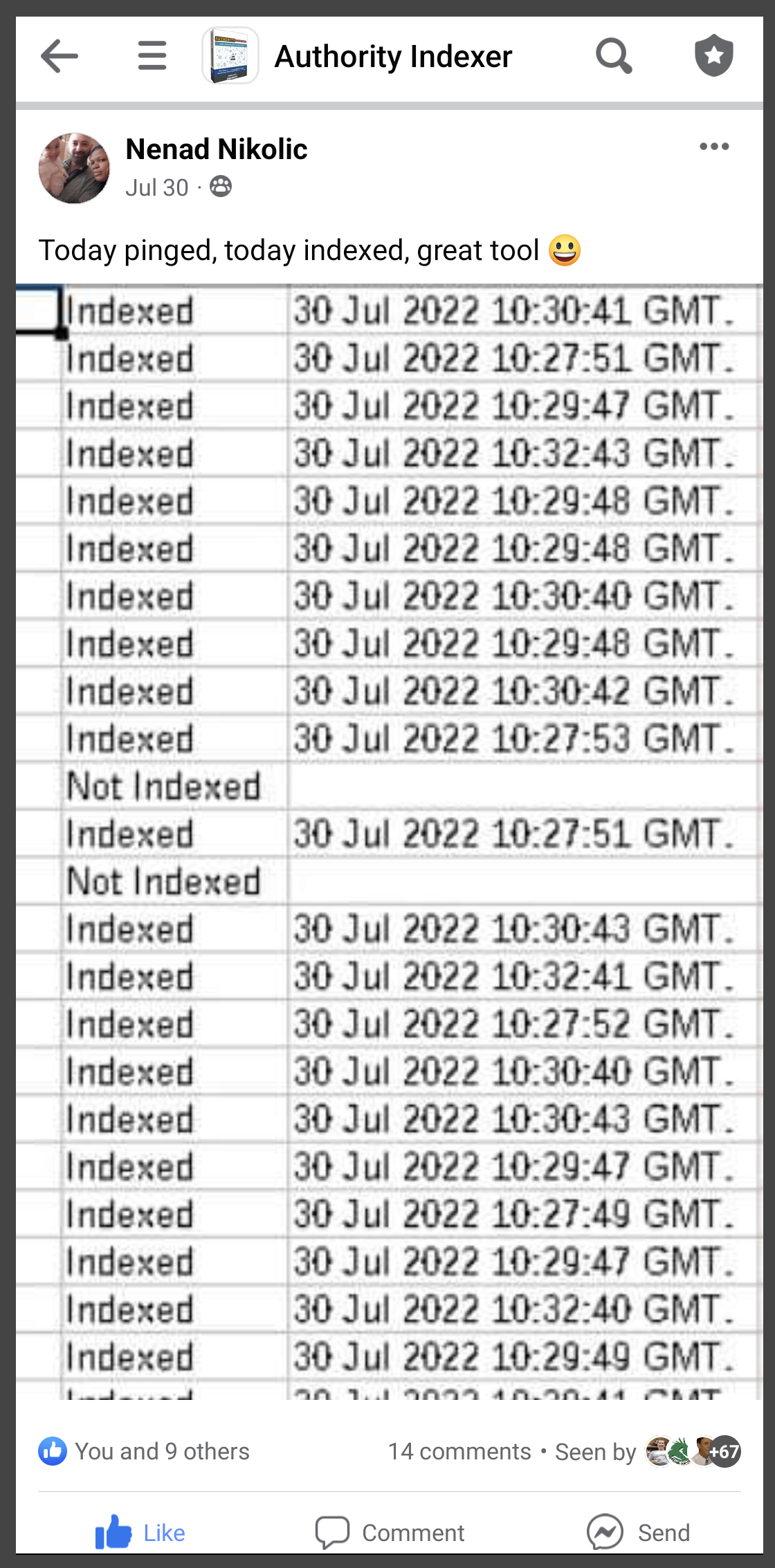 Questions? Comments? Check our FAQ below, or contact us!
Thanks for checking out my latest product!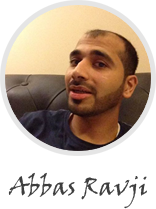 ---
Frequently Asked Questions

What Do I need To Run the Software?
This will run on any Windows PC or VPS and requires .net 4.0 full version (free). If you would like to run this on a Mac then you will require Parallels or something equivalent.
Are Updates Included?
Your purchase includes free updates for 1 full year.
What happens after 12 months?
We don't want this to be another tool you forget about and get rebilled for in a year's time. We're super confident you'll use & love it, and in a year's time, we'll grandfather you in at exactly the same price.
How many computers can I install the software on?
You can install the software on up-to 2 computers but only 1 instance will work at a time
What's the refund policy?
We offer a no questions asked 30 days money back guarantee so there is absolutely no risk on your part whatsoever.
Will I need my own accounts on the Cloud Platforms?
The Enterprise license will automatically create and Manage sites on your own Amazon S3 account, Google cloud storage and Microsoft Azure accounts. All 3 cloud platforms offer free storage access (which is what the software uses).
Will I need to work with Proxies?
The software comes with advanced proxy management, Proxies are not needed as default but if you will be doing lots of Index checking or content scraping then its something we highly recommend.
What if I need support?
Getting support is easy. You will have access our support email. All support queries are usually resolved within 24 hours or sooner.
Are there any tutorials and training?
Certainly, we have videos explaining every feature of the software along with best practice videos that help you get the best possible results.
Is there a Facebook group?
Yes, you can appply to gain access to a Facebook mastermind group with your License details. All verified buyers are allowed access.
Are there any more Costs to run the software?
The software uses multiple platforms which are all free to use, You simply signup and add your credentials to the software. There are no forced expenses to effectively use this tool.
Can I use Authority Indexer to Index ANY Link?
The methods taught in the members area and the features built into the software give you the best possible chance to get your links indexed. Some links Google will just not index but the software can almost guarantee it will get the links crawled. Indexing them will be down to Google to determine. As long as your link is something Google will include in their Search index then you can be sure the Authority Indexer will provide you with all the methods needed to index your links.
Is it possible to add my own content?
YES, The Authority Indexer has now been updated and allows you to add your own content and select your own anchor text. The tool will still automatically generate content around your keywords should you wish. But now you have the ability to add your own content and set your own anchor text.
How do I get access?
Simply click the buy now button on this page for Instant Access

I still have some questions. Where can I send them to?


You can reach us at support@authorityindexer.com